King de Coquerie
( Voltaire / Quidam de Revel )
17.2 hh (176 cm) imported sBs stallion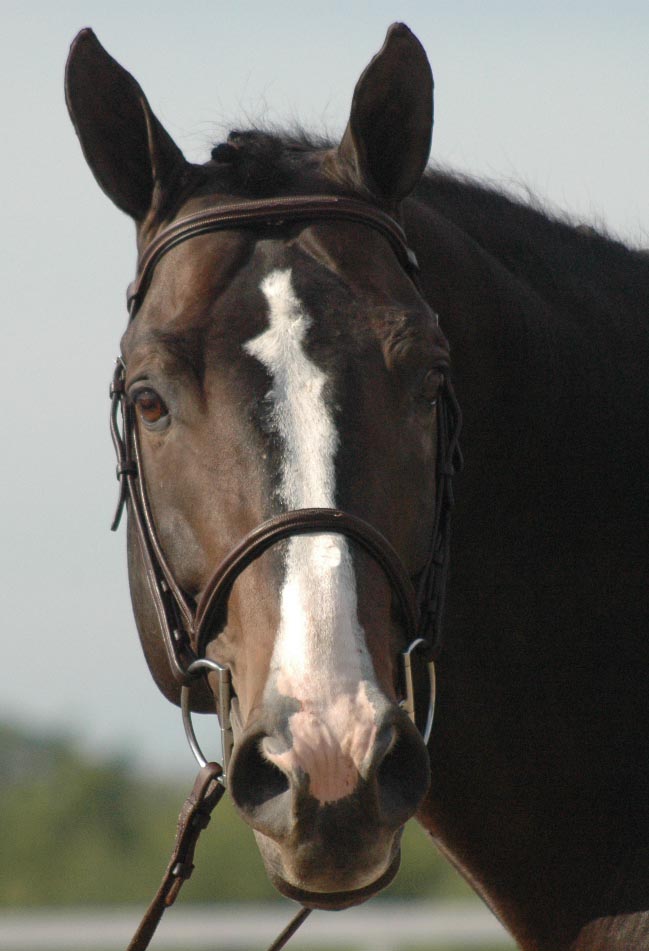 King de Coquerie offers hunter/jumper breeders the very best of Dutch and French blood through his dream pedigree of Voltaire and Quidam de Revel. Both Voltaire and Quidam de Revel are  mainstays at the top of the WBFSH.  Time and again, these proven jumping progenitors sire the top horses in the ring, in Europe and the United States.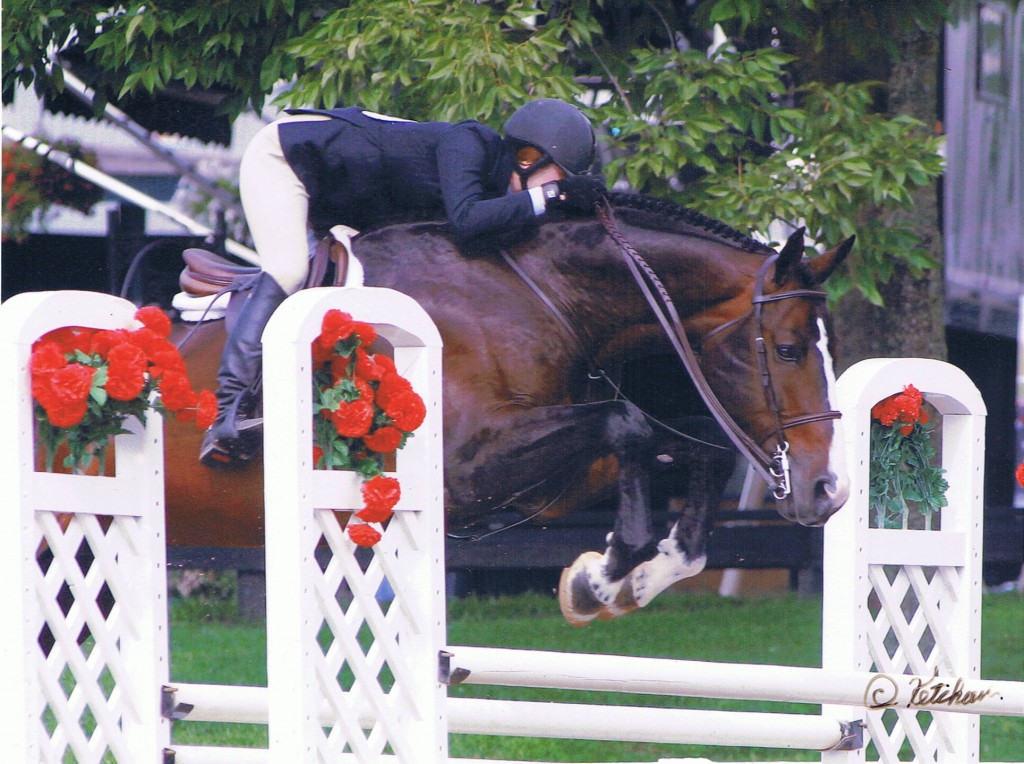 This picture perfect hunter jump with abundant scope is the way King de Coquerie jumped every jump whether in EU while competing in the demanding "Classic Cycle" for young horses, after import while showing as a regular conformation / regular working hunter at the A circuit's biggest venues, or when shown by his amateur owner (see pic below). 
King has the jump and the pedigree to reproduce it in his offspring.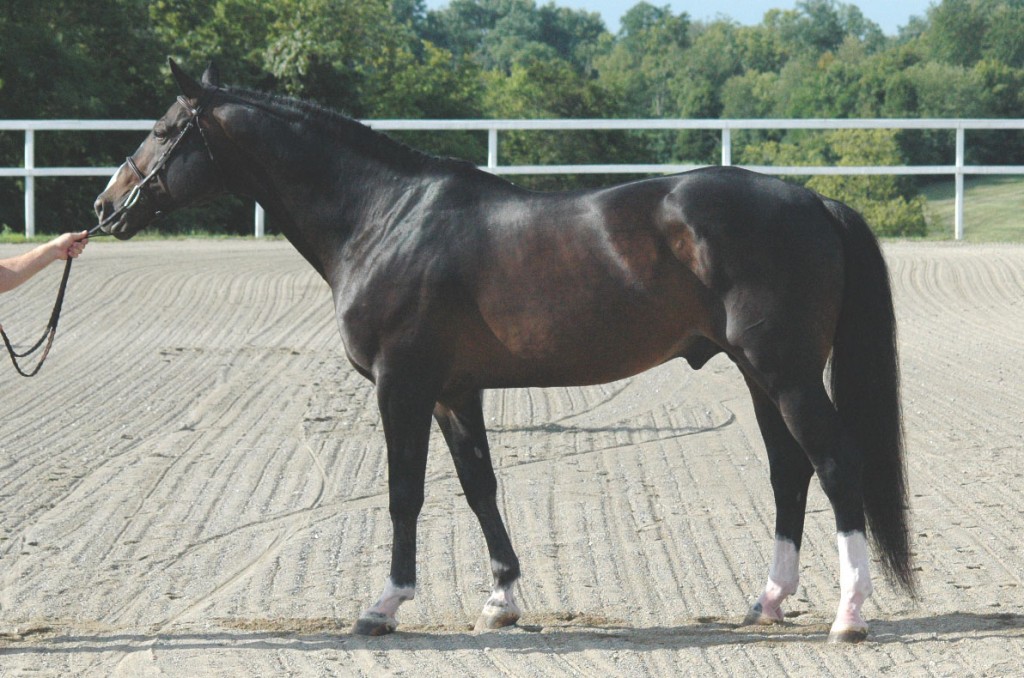 This tall, large-framed stallion with good bone is an excellent cross for the American mare base. His correct conformation along with quiet temperament and gentlemenly demeanor are sure to be an asset with any mating. 
King de Coquerie is a versatile stallion that can produce a top hunter, a Derby horse or a show jumper.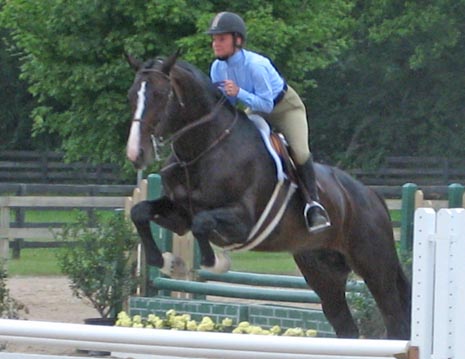 King de Coquerie Bloodlines
 

 

 

 

Voltaire

 

 

 

Furioso II

Furioso xx
Precipitation xx
Maureen xx
Dame de Ranville
Talisman
Que Je Suis Belle

 

Gogo Moeve

Gotthard
Goldfsich II
Ampa
Mosaik
More Magic xx
Dochter Van Erich

 

 

 

Dirka de Coquerie

 

 

 

Quidam de Revel

Jalisco B

Almé
Tanagra
Dirka
Nankin
Ondine de Baugy

 

Luteuse II

Quastor
Ibrahim
La Citadelle
Flambée I
Tout Feu
Queteuse
 Count on KING to:
*Improve height
*Improve bone
*add scope to jump
*add stride length